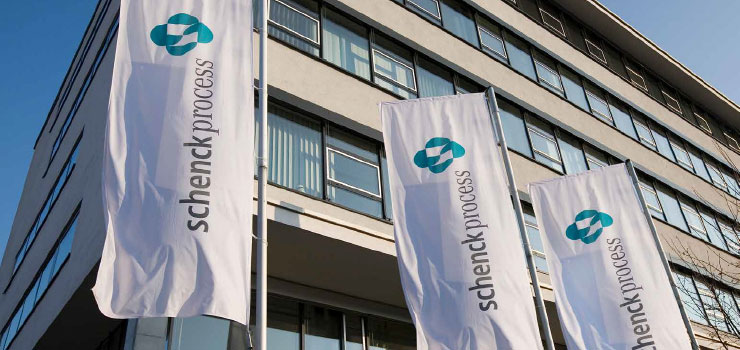 As you well know: the big picture consists of many small parts. Just like a bridge, where down to the steel components for the load-bearing sections everything must be perfectly matched. You'd like to realize Lean processes, increase the added value, achieve excellence, and pass on your knowl­edge? Then welcome to Schenck Process! We are one of the global leaders for Measuring and Process Technology, Industrial weighing, Dosing, Sieving and Automation. With more than 2,500 employ­ees, we're living proof that you don't have to be big to achieve great things. Strengthen our global Operations Team, make Excellence a reality with us, and discover far-reaching opportunities for your career as
Head of Global Business Applications (m/f/d)
Perfectly balanced – your challenges:
Experienced in SAP process management, you'll ensure that our global business application systems like ERP, CAD, PDM, CRM and all corresponding subsystems and interfaces fit with both the global IT strategy and business requirements.
This will include providing strategic and operational leadership and direction for all business applications across all areas – from management, performance and projects to systems and standard processes.
Thriving to promote the IT- strategy globally at all management levels, you'll liaise with process owners, managing directors and country managers all around the world and coordinate the work and development of our IT Business Application teams across multiple geographical locations.
When it comes to developing new or further developing existing applications, you'll support and supervise the project teams to achieve a globally harmonized IT landscape and ensure that strategical, architectural and operational requirements as well as budget and time targets are met.
Finally, you'll establish and enforce IT guidelines as well as IT organization and documentation standards, manage service providers, join in contract negotiations and assist in preparing and monitoring the global IT budget.
Your well-balanced mixture for success:
A degree in information technology, business informatics or another relevant discipline plus experience as SAP process analyst or manager
Several years' track record in business management and well-versed with business applications, change management and business processes
Highly motivated and result-oriented personality with good communication, presentation and relationship management skills and excellence in cooperating at all levels and across multiple regions
First experience in leading cross-functional teams, organizational talent and the ability to adapt to an agile and fast-pace environment
Proficiency in business English combined with an excellent command of German and willingness to travel on a regular basis (up to 30 %)

You'll make sure that the processes work smoothly – and we'll ensure that everything works fine for you!

Interested in the right blend of variety, challenges, freedom, and perspectives? Then simply send us your application ONLINE and let us know your possible starting date and your salary requirements. We look forward to meeting you!
Anton Schulz | Schenck Process Europe GmbH | Human Resources | Pallaswiesenstr. 100 | 64293 Darmstadt, Germany | T +49 6151-15 31 1024 | www.schenckprocess.com